Velkopopovicky Kozel
What is it like to do global marketing for Velkopopovický Kozel?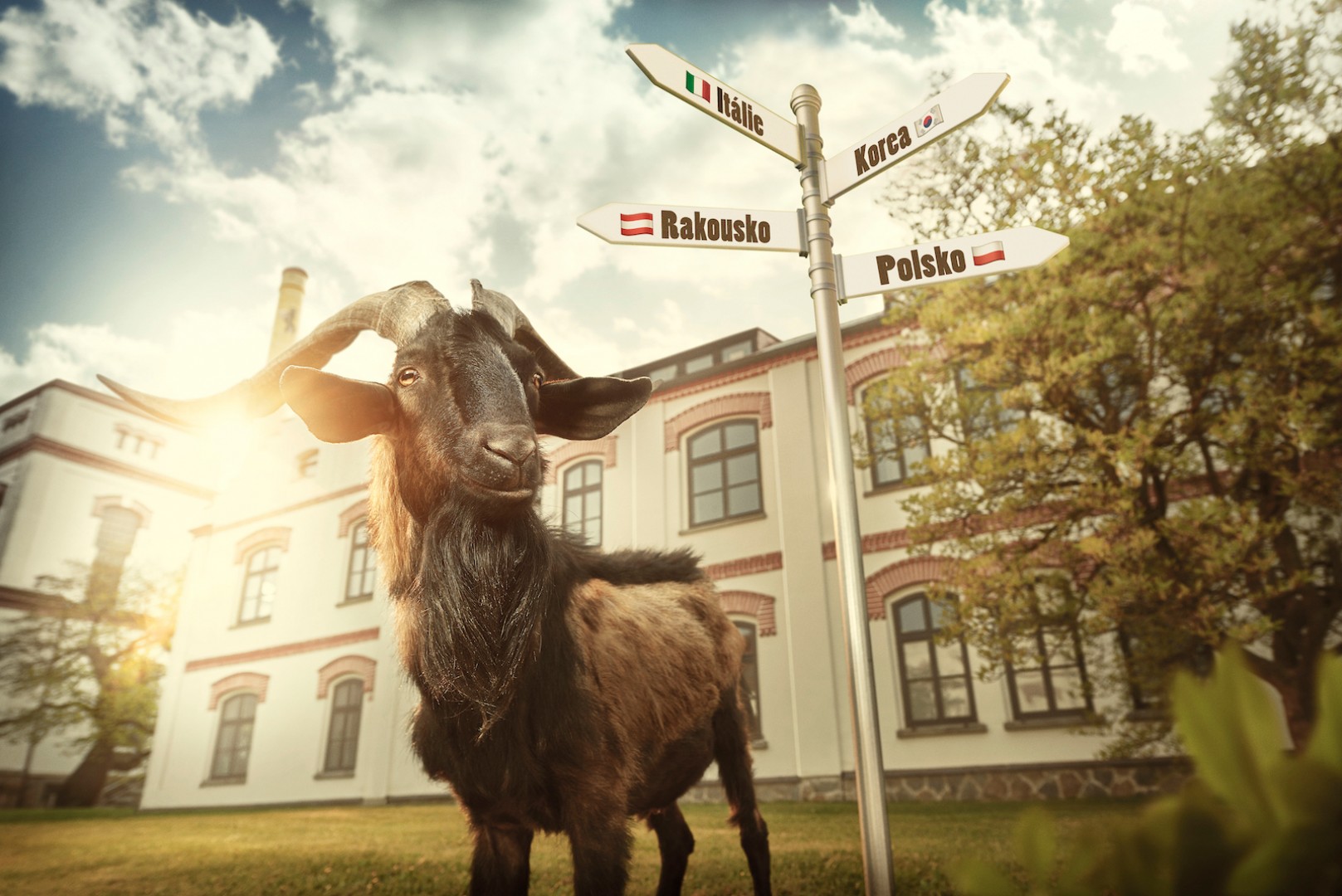 Our campaigns are seen by tens of millions of people around the world every year. So what is it like to do global marketing for Velkopopovický Kozel?

Do you know what the most exported Czech beer is? Take a guess. No. Not that either. It's Velkopopovický Kozel. And we at TRIAD have been helping it establish and grow in markets from Germany to South Korea for a decade.

From Prague to Asia
The popular Czech beer with Olda the goat on the label can be found in 52(!) countries around the world.
From Prague, we are actively involved in creating strategies and digital campaigns for the following 9 countries: Poland, Germany, Hungary, Austria, Croatia, Slovenia, and Finland. And we added Italy and South Korea to our portfolio this year. That brings our potential reach in the target group to 46 million people.
In the past we have also localized our campaigns in countries such as: Kazakhstan, Belarus, Russia, Moldova and Georgia. Our outputs have even been used in the Philippines and Hong Kong.
Our cooperation with Velkopopovický Kozel in short:
10 years

Cooperation period
From strategy and concept to final report

All global digital campaigns for Kozel international, from strategy and concept to production, media deployment and the final report, are done under our roof in Prague.
It's not a simple process. Each market has different needs, and the brand is at different stages in each market, so strategy and campaigns can't be implemented 1:1 every time. And most importantly, we can't forget the power of local insight.
While the Finns, for example, have enthusiastically welcomed the expansion of the portfolio to include a non-alcoholic variant, for Croatians, beer without alcohol is supposedly like watching porn on the radio.
Germans prefer not to change the taste of the beer, while in South Korea they'll happily pour cinnamon on their Kozel Dark. Just as long as it looks good on their Instagram 😉. So many countries, so many customs.
Planning the production in detail

Campaign production also has its challenges. Probably the biggest hurdle is the fact that Kozel has 3 different bottle shapes in our markets, plus, in South Korea Kozel Dark only comes in cans.
In practice, this means that we need to shoot one visual at least 4 times, and each video needs 4 different packshots. When we do a campaign that has 8 different executions, can you imagine the account-production planning the day before shooting? You can't? You don't want to! 😄 Let's just say more than one excel sheet has crashed in the process.
G.O.A.T.
What we sometimes don't know is how it's going to be working on set with the goat, Olda. There are moments when he has an actor's mannerisms and can be bullheaded. No need to be surprised by that, he's a star recognized around the world. Most recently he was featured in Italia's Got Talent. You can even follow his enviable life on his personal IG account.
Strategic partner
In addition to being a global and local creative agency, we are also a strong strategic partner for Kozel. Together, we develop a global strategy every year, which we adapt for local markets, because in many countries digital is the primary communication channel. Therefore, investing in it is extremely important.
And this collaborative approach has borne fruit. In 2020 alone, we've prepared 8 new global campaigns that we've launched in 9 markets. We reached 14,206,557 people with them, beating our full-year target by 204%. The number of impressions rose to 188,284,219. And we already know that this year we have surpassed all of those numbers.
A big beer brand from a small Czech village
We've been doing global campaigns for Velkopopovický Kozel since the days when there was no Facebook or Google Ads and the reach was done through various competitions and apps. We have learned a lot in that time. But the most important thing is the discovery that with a good global strategy and campaigns tailored to local markets, even a brand from a small Czech village can become a strong international player. And that's what we're toasting to. Na zdraví!