Misa
Triad and Míša take you to the quark mountain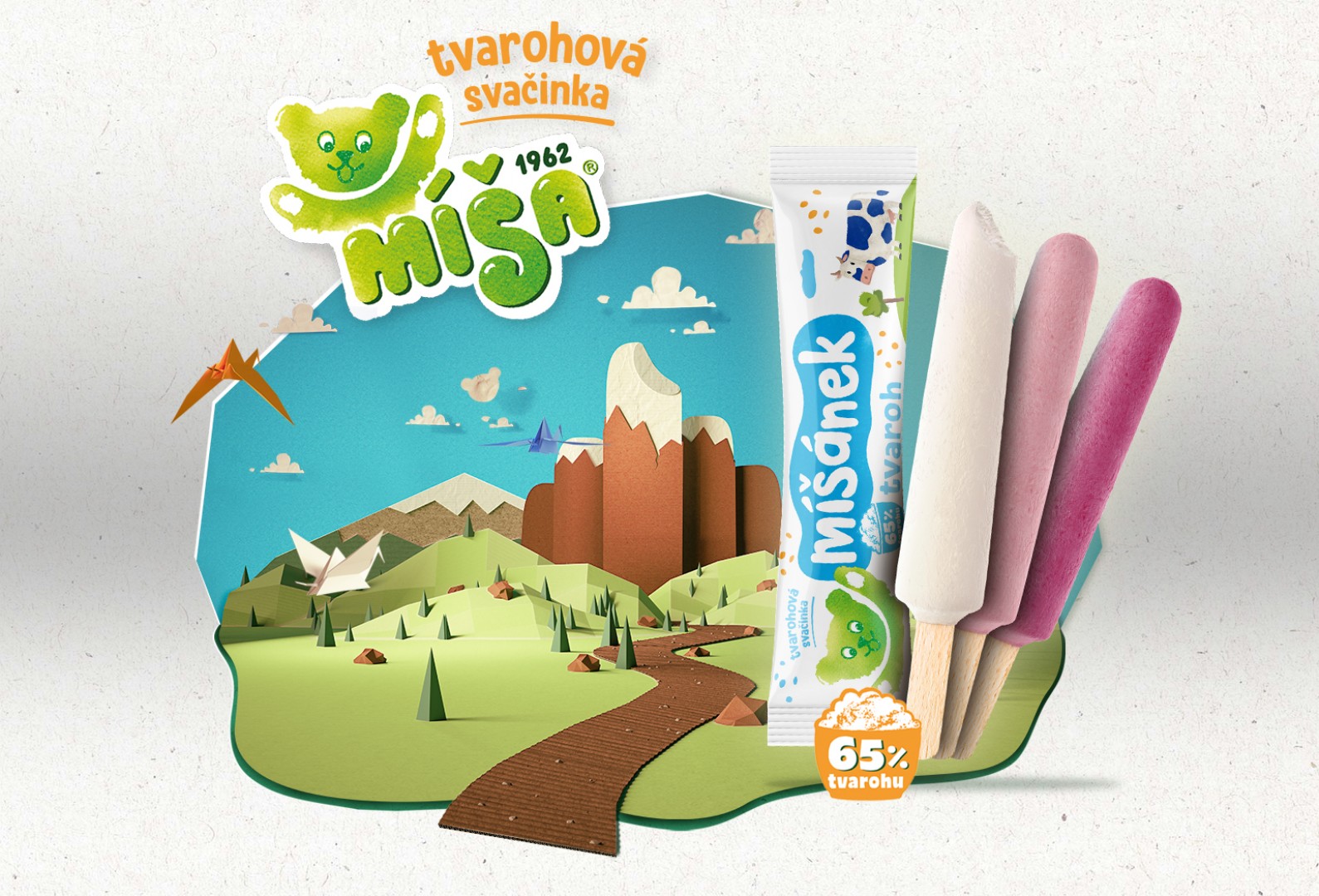 Have you ever as a child wondered what it would be like to have an ice cream for a snack? Wouldn't that feel like a dream? From the world of children's imagination comes a new campaign promoting a healthy snack targeted at parents and children alike.
With this new spot and under our guidance, Unilever kicks off a 3-year long marketing concept and strategy for Czechia and Slovakia based around fantasies of the little ones. The new strategy brings a consistent look & feel to Míša's previous fragmented communication.
Hero spot featuring paper-like environments and a playful colour scheme explores an adventurous journey towards a tasty, yet healthy snack and was created using a combination of greenscreen footage of actors, 3D animation and clips from real locations. Together with Nice! Film, who have also prepared a little behind-the-scenes showcase, emerged a commercial that will be further supported by communication on Facebook, Instagram and Youtube, as well as in off-trade.
Check out some behind the scenes footage, courtesy of Nice! Film 👇